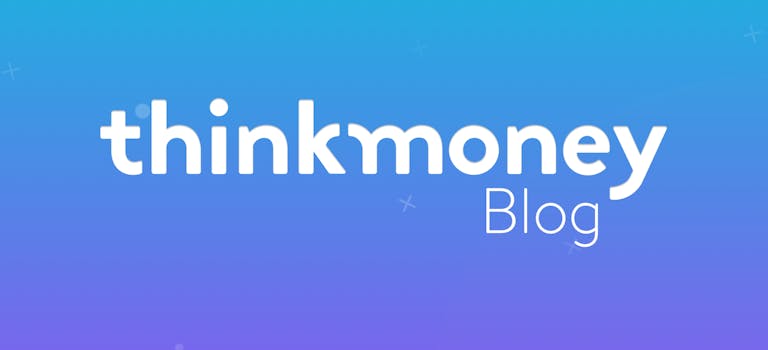 How much do you spend on holiday extras?
7th Aug 2019

thinkmoney
Budgeting
How much do you spend on holidays? OK, now add up the costs of shopping, pre-holiday pampering, renewing your passport and the rest?
The average UK adult spends £220 more than they plan to on holiday, and all these little extras might have something to do with it.
So here's a reminder of some of the expenses that might've slipped your mind, and how you can stop them from making too much of a dent in your holiday budget.
Pre-holiday grooming
A survey showed that the average holiday beauty prep costs £200. This includes hair removal, skin treatments and tanning. Over two thirds of us will go and get our hair done before a trip abroad, and 40% won't go on holiday without a manicure.
We all want to look and feel good on holiday, but you can still get insta-ready without breaking the bank.
How to save
There's probably no point getting an expensive colour job just before going away. Sun fades and lightens your hair, plus chlorine in the pool is going to make it feel dryer than the Sahara. Instead, use a hair mask to bring a bit of life back to it.
If a manicure is an essential part of your holiday prep, try doing your nails at home. Boots and Superdrug sell salon-quality, anti-chip nail varnishes, or you could even try doing your own gel nails. Investing in the kit might cost you, but it'll save you hundreds on manis and pedis in the long run.
Holiday fashion
According to Silver Tree, we spend an extra £216.26 on holiday clothes a year without budgeting for them. When the average 9 day holiday costs £815 per person, it seems over the top to spend a quarter of that on clothes!
Whether this is an expensive habit, or you daren't repeat an outfit you wore last year, you can easily cut the cost of your holiday attire.
How to save
Be strict with yourself. Unless your clothes from last year are full of holes, you don't need to buy anything new.
If you do need new stuff, grab a bargain in the sales or 'out of season'. So if you're planning a trip abroad for July 2020, squirrel something away when the reductions come in this summer.
Does your best mate have an outfit that you've always loved? Ask them to borrow it to take away with you. That way, it feels like you've got something new even if you haven't.
Lotions and potions
Not checking in a bag? Don't be fooled into buying travel-sized toiletries to pop in your hand luggage. These adorable miniatures work out up to 7 times more expensive than the full size products.
Toothpastes are one of the worst offenders – a full size (100ml) tube of Boots' own brand toothpaste is 5 times the size of the travel version, and costs just 25p more.
How to save
Instead of buying minis, stock up on plastic travel bottles and decant your liquids into them. You only need to buy a set once, and can keep using them each time you go away.
For make up and cosmetics, bring sample sizes. You can find these inside magazines, or ask around the beauty counters to see what you can pick up for free.
If you think samples might not be enough, stacking pots are your best friend. They cost next to nothing and you can fill them with just enough of your favourite products. Don't forget to close the lids properly to avoid disaster!
Health essentials
Some holiday costs are unavoidable. We're thinking sun cream, insect repellent and all the things you need to stay safe and healthy on your trip.
They don't come cheap, but you'll regret not buying a first aid kit when you've walked a few miles in new flip flops.
How to save
Use the NHS Travel Health Checklist to create your own first aid kit. The Travel Health Pro website will give you details of any extra stuff, prescriptions or vaccinations you need for specific destinations too.
Save on tablets by choosing supermarket own brand rather than branded versions. Most of the time they contain the exact same ingredients. You can test this by comparing the product licence (PL) number on the back of a well-known brand and an own brand. Same PL number = same product.
When you're looking at sun cream, the UVA rating is what matters. You can pick up cream with a 5 star UVA rating from as little as £1, so consider ditching the famous names in favour of places like Wilko and Aldi.
Looking after your pets
While you're enjoying the sunshine, your furry friend will be having their own little holiday at the kennels. And their accommodation might not be much cheaper than yours – over £30 a day for a dog and £20 for a cat!
How to save
The easiest way to cut the costs of pet care is to ask a friend or relative to help you out. If they've got a four-legged friend themselves, you can offer to return the favour when they go away.
If that's not an option for you, look into pet and housesitters. Sites like House Sitters UK and mind a home connect you with people who will take care of your pet, and stay in your home while you're on holiday.
There may be a fee to use the service, but this often works out as being far cheaper than kennels. You can also speak directly to potential sitters and read testimonials to put your mind at ease.
Some more pre-holiday saving tips:
Make sure you're familiar with the airline's baggage policy so you're not caught out with extra costs at the airport.
If the airline charges for reserved seats, save by spending the flight apart. You might even enjoy the peace and quiet!
Pack an extension lead rather than paying for several travel plugs.
Book airport parking as far in advance as possible. Buying on the day can be double the price!
Book your excursions and activities in advance. Often early online bookings mean that you make a saving.
Buy your travel money before you go. Airport rates are always poor, and you might end up paying commission.
Want help budgeting for these extra holiday costs?
Nobody wants to worry about money on the lead up to a relaxing holiday. With a thinkmoney Current Account, you know that your bills are covered. Whatever's left is yours to spend on a well-deserved beer at the airport!
Once you've made it to your destination, stay up to date with your spending using the thinkmoney app. It's a simple way to manage your money, no matter where you are in the world.
See our Budgeting section for more useful tips.
< Back to articles