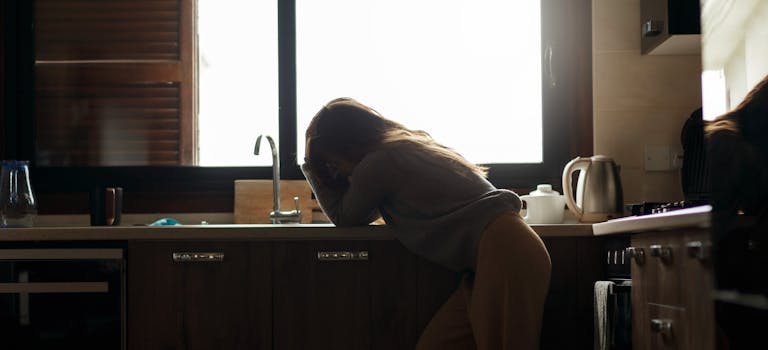 Revealed: A quarter of Brits are anxious about utility bills
7th Jan 2022

Laurie
General Finance
Financial anxieties refer to many different feelings that stem from concerns around money.
Financial anxiety can lead to feelings of guilt, fear, shame, stress and exhaustion. This can be extremely debilitating when we have rent, mortgage payments, bills, credit card debt, council tax and many other things to factor into our living expenses each month. These responsibilities don't disappear, so feeling unable to cope or deal with them can be a serious issue for a lot of people.
To address the UK's financial anxieties, thinkmoney has surveyed 1,000 Brits to reveal which bills cause the most anxiety and what to do if you are one of those.
A quarter feel the most anxiety about paying utility bills
It isn't surprising to learn that a quarter of people surveyed are anxious about utility bills. Households are looking at a steep rise in energy bills this year, with predictions of an increase of 50% by spring due to wholesale gas and electricity prices as well as soaring demand.
Energy regulator Ofgem increased its energy price cap to £1,277 on 1st October 2021, so prices will be passed onto households.
23% worry about paying their rent and mortgage
The inflation rate has risen from 4.2% to 5.1%, one of the highest levels since September 2011. This makes the cost of living more expensive. With everyday costs rising, this puts a strain on making rent and mortgage repayments. The inflation rate is expected to continue to rise in 2022, so it's no surprise that 23% are getting anxious over those payments.
21% of Brits surveyed get anxious about their Council Tax
The average Council Tax bill is at £1,428 with 104 out of 309 districts averaging over £2,000 a year for properties in band D. Already a stressful and large chunk of money leaving our wallets, experts are predicting a Council Tax rise to about 2.8% which can put a strain on many people's finances. If you're struggling to meet Council Tax payments, find out how to manage your money.
11.8% are stressed about credit card repayments
Credit card rates have peaked, with the annual percentage rate (APR) at the highest level since December 1998. Rising from 20% throughout 2021 to 21.43% by the end of November, credit card debt is becoming more and more expensive.
As well as credit card repayments, 6% are anxious about car payments. UK petrol prices have surpassed £1.40 a litre, which is its highest level in almost a decade. This can be a heavy hit for commuters and those who rely on travelling in their day-to-day lives. Car insurance products have crept up in price too, with many drivers seeing their renewals increase by around £47 on average.
It isn't surprising to learn that 5.2% worry about entertainment bills. As mentioned previously, the inflation rate will have an impact on what we can now get for our money. With general outgoings increasing and also a predicted hike in broadband and phone contract prices, these factors are going to have a knock-on effect for other things we need to pay for.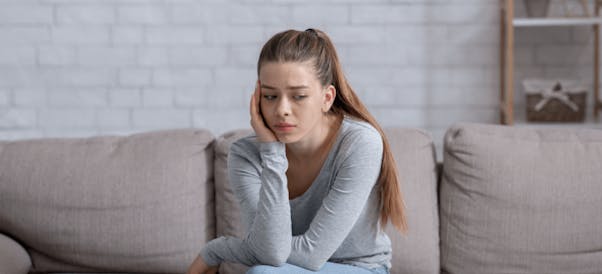 How financial anxiety can impact your mental health
Well-being and mental health can be affected by the rising problem of financial anxieties, particularly when they are more severe. Plus, they can affect anyone.
If they're avoided and we try to push these worries to the backs of our minds, they can spiral and lead to further issues like anxiety, depression, lack of sleep and social isolation. However, it's worth noting that this isn't always the case for everyone.
With financial security decreasing for many people along with redundancy statistics being some of the highest since 2009, some of us are starting to feel the effects.
According to the mental health charity Mind, mental health can also affect the way we deal with money, so it can become a cycle of anxiety. These issues can include:
Lacking the motivation to manage finances
Overspending in an attempt to feel better e.g. revenge spending
Making impulsive decisions with finances
Avoid checking account balances, bills and due payments
Four ways to manage financial anxiety
Money is involved in many essential parts of our lives, so avoiding it isn't going to solve how we feel. There are several steps you can take to take charge of your finances in a manageable way.
1. Make a plan
If you find finances overwhelming, you should lay out a plan that you can easily stick to. For example, have different bank accounts for different things so you can manage and understand your spending better. You could have one account for mortgage payments or rent and bills, one for daily spending and another for credit card repayments.
If you work, you should divide your salary to fit your financial goals. Put enough aside to pay off bills and debt and some into savings. Once you've sorted that out, you can make a budget for yourself and have the remaining money to use for the rest of the month.
2. Create a realistic budget
Budget your money so that you know you're not overspending. You can take a list to go food shopping with so that you don't impulse buy items you might end up throwing away. Go through your bank statements to understand how much you have been spending and where you can cut down.
thinkmoney offers a free budgeting planner to plan a realistic budget based on your monthly income.
3. Face your fears
If opening envelopes containing your bills or reading your online statements makes you feel stressed, you should try building up to this when you're with someone you trust and feel comfortable with. They can show you what they then do with this information, and you can learn how to deal with it yourself.
When you feel prepared to do it alone, you will have more confidence facing it and feel less like it is a threat.
You should also try reading information about finance, whether this is a news article or learning new terminology to help you understand the area that is causing you to have anxious feelings.
4. Understanding what is causing these feelings
If you feel like you need extra help, you should consider speaking to your GP. Your doctor will be able to advise on any support or therapies available. The NHS offers a list of recommended mental health helplines.
Alternatively, you can access GOV.UK and Citizens Advice for information about redundancy, benefits and debt management.
< Back to articles